Child abuse is a very real problem across the nation and Chicago is no exception. The Illinois Department of Children & Family Services conducted over 86,000 investigations in 2023. This number represents over 146,000 child victims associated with investigations of abuse or neglect. Unfortunately, 122 children still perished last year in Illinois due to abuse or neglect.
These sobering statistics point toward a larger problem across the nation related to keeping children safe. While many abused children are related to or know their abuser personally, many others are at risk of online predators, particularly as digital devices are becoming more frequently used by children.
These technologies often make life easier, but there is a dark side to too much exposure or exposure to the wrong content – especially to the developing minds of children. Social media use has been particularly contentious, with almost two-thirds of adult Americans reporting that social media has a negative impact on the country. Despite the many worries about social media use, it is still very attractive for children. While there are age restrictions on using many of these sites, children with access to devices can easily find ways around these restrictions.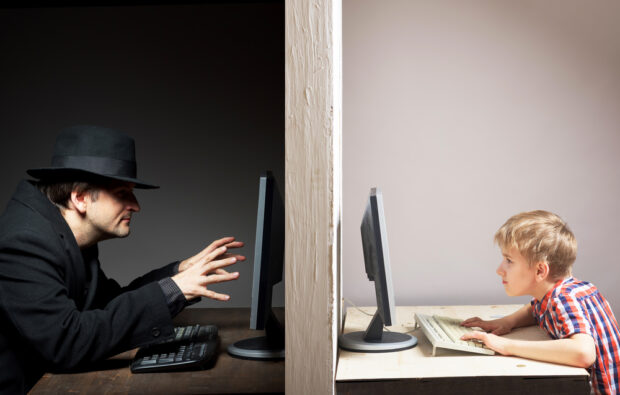 Unfortunately, there is far more dangerous and inappropriate content that can be easily accessed by children than most parents think. The FBI estimates that there are approximately 500,000 online predators that pose a daily threat to children online. This means that parents here don't just have to think about predators living in Chicago; they need to also worry about those that may be located anywhere. One of the biggest threats is sextortion, in which the predator convinces the child to send them an inappropriate photo, then uses the photo to blackmail the child into sending more explicit images or videos. And unfortunately, many children fall for this scheme and others like far more frequently than most would think. More than 50% of victims are between the ages of 12 and 15 and the vast majority of these predators make contact through chat rooms or instant messaging across many platforms.
And the extent of the problem became readily apparent during the pandemic. More than 21.7 million cases of inappropriate incidents have been reported to the CyberTipline in the last couple of years across the nation. These incidents occur on commonly used platforms, including Facebook, YouTube, Snapchat, TikTok, and Instagram, among others. Additionally, many of these incidents expose children to child sexual abuse material, sexism and racism, gambling, swearing and profanity, and sites that encourage terrorism, cruelty, eating disorders, and suicide. Unmoderated chat rooms also allow predators to engage in explicit conversations with children. As this problem becomes more prominent, it's vital that we begin to focus on ways to protect children.
Tania Haigh, Founder of the Kids Too movement believes we are at a tipping point with these digital threats. She states, "Women needed to be believed first with ME TOO and then it was time for KIDS TOO. Last year, Parents Against Child Sex Abuse (PAXA) had been working within a coalition advocating for legislation that protects kids on social media. We took the opportunity to launch the #KIDSTOO movement with partner non profits and individuals. We got such a great response that we went beyond the hashtag and absorbed it as a nonprofit name that allows us to take on more child protection areas."
Haigh offers us several tips that can increase online safety for children, including the following:
1. Talk to your children about internet safety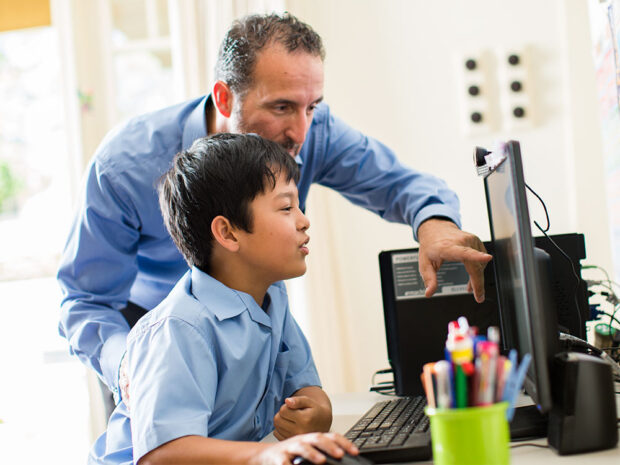 If your children are old enough to be online, they need to be prepared for it. While you don't have to go into graphic details about how predators use the internet, you can explain potential threats, such as grooming strategies, so your children can alert you if they encounter anything suspicious. It's crucial to clearly explain online threats to your children and teach them internet safety skills.
2. Install and use parental control apps
Monitoring your children's online activity can be a challenge, as today's parents are busier than ever. Parental control apps can help filter through all content on your children's devices and simply alert you to any potentially troubling activity. They can also block your children's access to specific websites.
3. Disable the chat feature in apps and platforms
So much of the predatory behavior that children face now comes from unmonitored chat rooms. Disabling this feature ensures that your children won't communicate with anyone while using the apps or platforms you wish to control.
4. Set limits for online use
You can limit the people your children can interact with, and you can limit the time they spend online. While this doesn't automatically ensure they won't be exposed to predators, it does help you monitor how they are using online platforms. In addition, it's a fact that more predatory behavior occurs after 8 PM than earlier in the day. Therefore, putting your children's phones and devices away after that time (or before their bedtime) can further decrease your child's odds of encountering a predator. Also, it goes without saying that you cannot monitor their usage if the device is with them in bed and you are asleep in yours.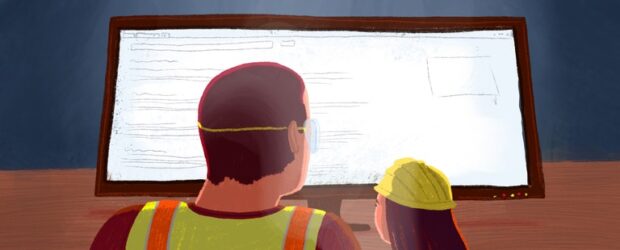 Chicago is a vibrant city with many amenities. Unfortunately, it can also be a dangerous place, especially for children. And the online world can be even more dangerous without the proper safeguards. It may be easy for parents to feel overwhelmed with protecting their children online since technology can evolve so rapidly and predators are adopting new tactics every day.
The strategies listed here can help parents prevent their children from coming into the crosshairs of a child predator. More importantly, these conversations and boundaries help create a dialogue between parents and children about online dangers and strategies to stay safe. One of the best ways to protect your child is to build trust and ensure they feel they can talk to you about anything, and especially when they are a part of an interaction that may quickly become dangerous.