Hip dysplasia is a condition that occurs when the hip socket is shallow and therefore the head of the hipbone fails to fit in the socket. Consequently, the hip joint is not stable and the hipbone may slide in and out of the socket. Hip dysplasia is identified through, Ortolani and Barlow test where the baby's hips are gently worked to see if they fit correctly in the joints. These tests are done during birth and 6–8 weeks, under the national screening program, Newborn infant physical examination. Early diagnosis and treatment are crucial for the prevention of irreversible damage in cases of childhood hip dysplasia. However, in cases where the condition can not be completely treated, individuals can use assistive technology devices and equipment to achieve functionality.
Assistive technology includes rehabilitative, assistive, and adaptive devices used by people living with a disability. The assistive equipment assists people with disabilities to increase, maintain or improve their functional capabilities. These devices allow people affected by childhood hip dysplasia to perform functions that would be difficult or impossible. Everyday activities such as walking and standing can be difficult or painful for people with childhood hip dysplasia hence the need for assistive technology equipment.
Assistive technology helps to improve the lives of children with physical and functional challenges. These children need assistive technology to help them move about in their daily lives. The devices may be simple or complex. These devices are either low tech, meaning that they are general and readily available in the market, or can be high tech meaning they are targeted for a special group and specialized for the small market. Equipment that can help individuals with childhood hip dysplasia include wheelchairs, crutches, walkers, canes, and orthotic braces.
Wheelchairs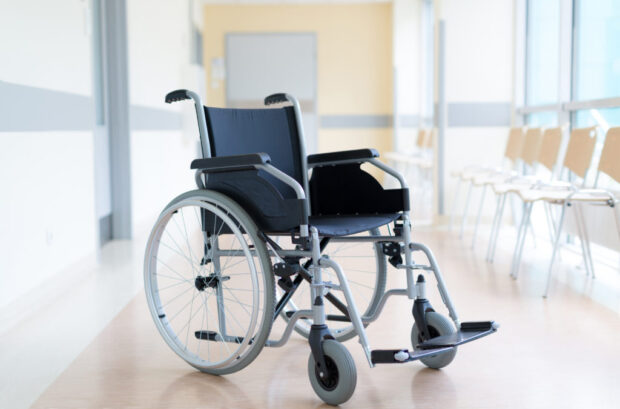 Manual wheelchairs enable individuals to move around to access various locations. They reduce healthcare costs as they reduce the risk of pain, pressure sores, and contractures.
Power wheelchairs are operated by joysticks and switches that change the functions being controlled by the joystick. These functions include but are not limited to; seat tilt, backseat recline, seat elevation, and footrest elevation.
Crutches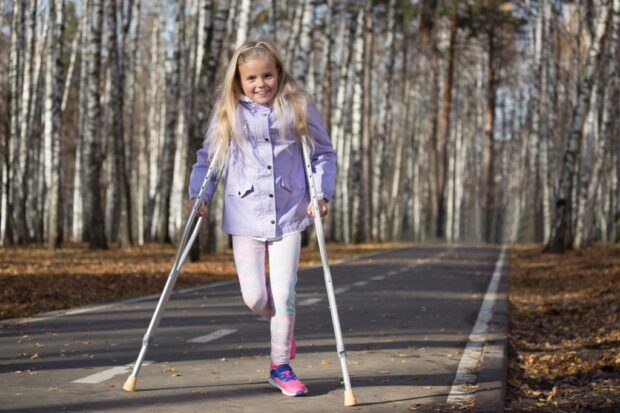 They are used to increase the base of support, improve balance, increase activity and independence. They allow you to shift some or all the weight off of one leg.
Walkers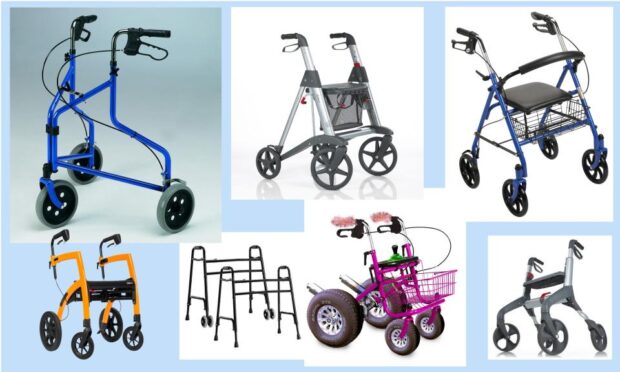 Those with lower extremity weakness or poor balance use walkers to improve stability. It increases the base of support and supports their weight thus improving movement. They are however hard to use when climbing stairs.
Canes
They help to redistribute weight from a painful or weakened part. They help to improve stability and balance by increasing the base of support.
Orthotic braces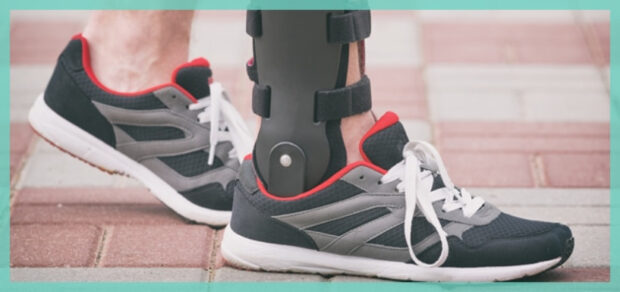 Help in moving and performing daily activities and tasks. They provide support to weakened or paralyzed parts of the body.
All these assistive technologies are operated by the patient rather than the physician. Canes and walkers are direct assistive technologies that support impaired body function or structure.