Workers have worried about automation since the beginning of the Industrial Revolution, when inventions like the power loom upended the textile industry and tossed skilled handweavers onto the coal-stained streets of England.
While automation in food service has lagged behind other industries like manufacturing and food processing, certain new technologies seem to suggest that the time has come for servers, bartenders, and cooks to think about updating their CVs.
Whether it's hamburger flipping robots or conversational artificial intelligence, new tools for the cutting-edge restaurateur have arrived, and many say not a moment too soon.
It's no doubt that a global pandemic, rising supply and labor costs, and staffing shortages have made automation more attractive than ever.
But are these twenty-first century solutions for twenty-first century problems really all that revolutionary? Is this really the restaurant industry's automation apocalypse? Read on and find out.
A ghost house in your back-of-house?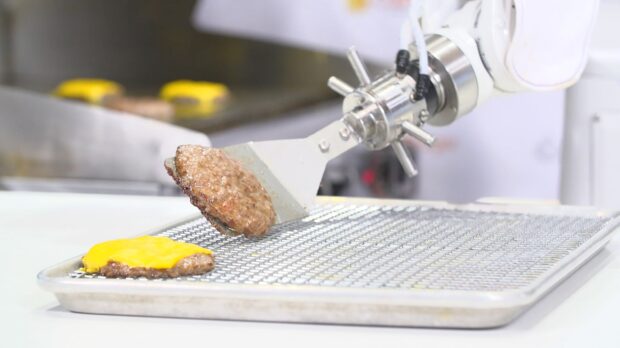 Check out CaliBurger's appropriately named chef, "Flippy." CaliBurger was an early adopter of the most exciting form of kitchen automation–robotics. According to CaliBurger's website, Flippy was the first burger-flipping robot, punching the clock all the way back in 2017.
Flippy was made by Miso Robotics, a Southern California restaurant-focused robotics company. They now offer an updated Flippy 2 and a Flippy Lite, a coffee-focused CookRight, and an automated beverage dispenser named Sippy. Its customers include Jack in the Box, White Castle, Chipotle, and others.
Unlike its grill-centric predecessor, Flippy 2 is essentially a nonhuman fry cook, capable of churning out several meals at a time. According to Restaurant Dive, Miso Robotics charges a whopping $5,000 to install Flippy 2 and a $3,000 monthly fee.
Of course, the company and other technologists pitch the cost–$41k for the first year and $36k for every subsequent year–as far lower than the cost of hiring a single full-time fry cook.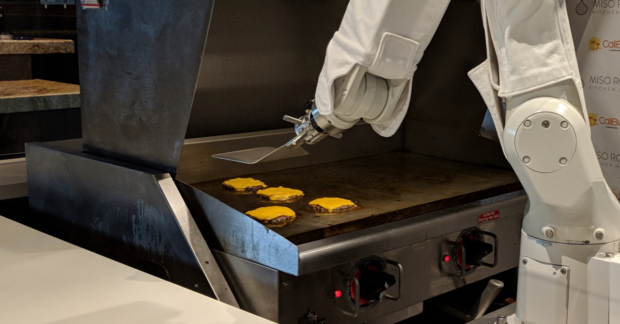 Another form of kitchen technology takes a slightly healthier (and less successful) form. Chowbotics, another California-based company, sought to automate the salad-making process. Founded in 2014, the company was bought by DoorDash in early 2023, only to have its parent company pull the plug a little more than a year later. Even with its failure under DoorDash, salad-making robotics could pave the way for other forms of kitchen automation.
Despite all of the buzz these technologies make, they probably don't have much application outside of chain QSRs. While it might make sense to invest a large chunk of change into an automated fry cook at a fast-food joint with a relatively simple menu consisting of a lot of fried foods, in a kitchen with a more diverse menu and food preparation requirements, Flippy 2's machinery might just get in the way.
Additionally, without the high volume and long hours of a Jack in the Box, Flippy 2 seems a bit overkill. In most restaurants, cooks split their time between frying and other kitchen-related tasks, and the shorter hours of operation for most small businesses means there is less overall labor savings from expensive automation.
For now, it seems that back-of-house employees in most restaurants and bars are safe, but what about the front-of-house?
Robo servers dreaming of electric mutton?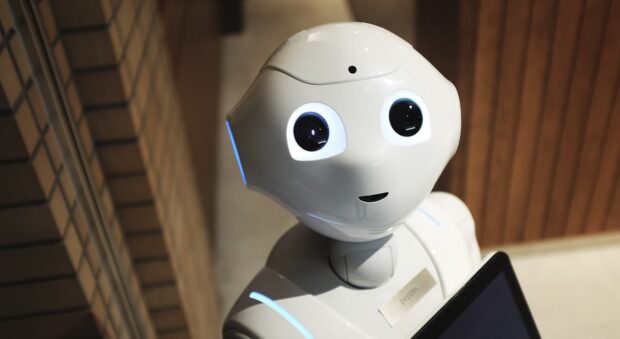 Robotic servers are another potential form of restaurant automation. But could it work? Bear Robotics seems to think so.
Bear Robotics, yet another California-based robotics company serving the restaurant industry, offers a fleet of robot food runners, bussers, and hosts. They've had moderate success at restaurants both big and small, including at the casual-dining behemoth Chili's.
Chili's partnered with Bear Robotics in 2020. At the peak of their partnership, you could find robots roaming the dining rooms of 61 locations across the United States. As of August of 2023, Chili's has paused its robotics program as it focuses on "improving sales and driving traffic."
Bear Robotics isn't the only game in town. The China-based Pudu Robotics makes a cutesy, cat-like waiter, and Richtech Robotics offers the Matradee. Some focus on running food, some on bussing tables. Others are designed to carry room service through the expansive halls of hotels and resorts.
But none of them are truly autonomous. They require living and breathing servers or guests to load and unload meals, stack dishes, and tell robots where to go. In many ways, once you get past the futuristic wow factor, these robots aren't much more than movable serving trays and bus tubs, more like Roombas on steroids than something from a Sci-Fi novel.
Of course, these Roombas on steroids cost roughly $1k per month to rent. They might be able to help your front-of-house staff, but they won't replace them anytime soon.
What about Skynet?
Of course, cocktail-shaking androids aren't the only form of large-scale automation the restaurant industry could see. Artificial intelligence, machine learning, and various forms of "smart" technology are less flashy but far more viable forms of automation.
These technologies aren't about replacing human labor but about using it more efficiently. Here are some of the most important forms of automation in the restaurant industry today.
1. Online ordering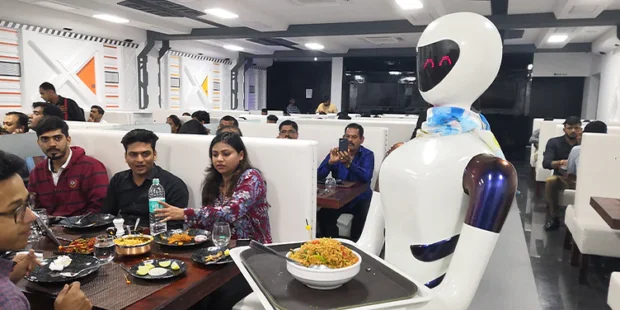 Online ordering has many advantages. As an option for take-out and delivery, online ordering through a mobile phone app reduces the need for customers to order in person or over the phone. Online ordering can be integrated seamlessly into your back-of-house technology, which speeds up the ordering process, puts your customers in charge, and allows your staff to focus on preparing food and providing high-quality customer service.
For dine-in customers, online ordering can reduce the time servers spend with each table. On a busy Friday or Saturday night, there's nothing worse for a server than waiting tableside while a customer hems and haws over the menu. Online ordering can reduce this waste of time, allowing customers to order at their own pace. For the average guest, this will speed up the ordering process and increase table turnover.
Online ordering also offers a more contactless dining experience. As we move from a pandemic to an endemic, contactless dining will continue to be a popular option for many guests. Technologies like digital menus can reduce the potential of getting sick via the common surface of the printed menu.
Speaking of digital menus, a high-quality digital menu is a must-have for the 21st-century restaurant. Digital menus can be more informative, more eye-catching, more interactive, and easier to use for the busy consumer on the go. If you don't have a digital menu, get one before you think of any forms of automation.
If creating a digital menu sounds like a lot of work, or if you aren't the most technologically savvy small business owner, you can find menu management software like MustHaveMenus online. It's free, easy to use, and optimized for both large and small screens.
2. Online payment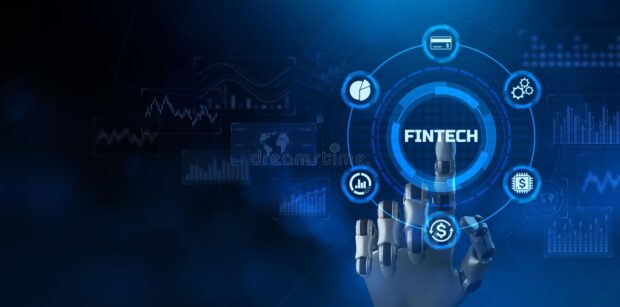 Much like online ordering, online payment for both your take-out and in-store guests can be a beneficial form of restaurant automation.
Online payments for take-out orders reduce the need for your guests to call your restaurant and for your servers to take the time to manually enter a credit card number. Additionally, if guests are deciding between your restaurant or your competitors, allowing your customers to pay with a single click via a digital wallet makes it easier for them to spend their money with you.
For your dine-in customers, online payment processing reduces the amount of contact they have with shared surfaces like check presenters, ink pens, and credit card terminals. Online payments, like online ordering, can also speed up the payment process, allowing your staff to focus on customer service, which can lead to higher customer satisfaction and faster table turnover.
3. QR codes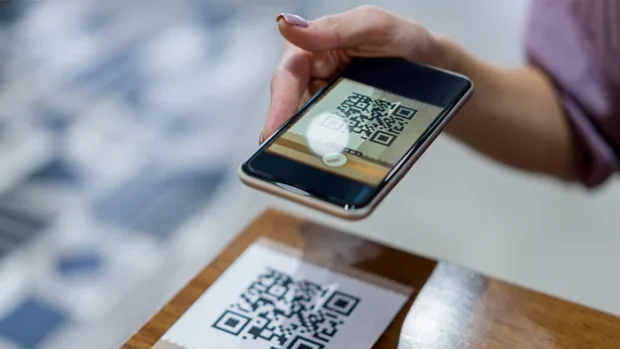 QR codes are a foundational piece of restaurant technology. They help you bridge the gap between your brick-and-mortar location and your digital presence, connecting your customers to anything on the world wide web with a single click of a smartphone.
Before QR codes, if you wanted to direct a guest to something like your digital menu, your online payment processing system, or even your social media, they would have to find it via your restaurant's website, an unwieldy URL, or a search engine.
QR codes automate this process for your guests, using their smartphone cameras to create hyperlinks, speeding up the process and increasing the likelihood that a customer will use your restaurant technology. While QR codes might not be as showy or exciting as Santoku-wielding robots, they are much more practical, and much cheaper.
You can create and manage your own QR codes with QR code tools. This free software allows you to print codes on menus, table tents, flyers, or any other physical marketing materials, and it allows you to link your codes to anything online.
4. Ordering Kiosks
You can find ordering kiosks popping up everywhere, from juggernauts like McDonald's and Chili's to smaller restaurants and bars all over the country. Ordering kiosks are a handy piece of customer-facing automation that can replace, support, or streamline more traditional forms of ordering and payment processing.
Whether it's a large, free standing digital screen or a small tableside tablet, ordering kiosks can reduce perceived wait time. Your customers won't have to wait patiently for a server to take their order. Instead, they can place it themselves as soon as they are ready, allowing your front-of-house staff to focus on customer service.
Ordering kiosks also put your customer in charge. They can peruse your menu, select the dish they want, option it the way they want, and then send it straight to the kitchen, all from one digital display.
In combination with a high-quality digital menu, kiosks can educate your customers on all your restaurant's offerings. They can check ingredients, read descriptions and customer reviews, study nutritional information, and even view photos. All of this additional information can increase customer satisfaction while reducing incorrect orders and food waste.
Finally, in a world after COVID-19, kiosks can put your more socially anxious guests at ease by reducing the amount of contact your customers have with your staff. They also replace high-touch surfaces like printed menus and check presenters with a single easy-to-clean piece of tech.
5. Smart staffing and inventory management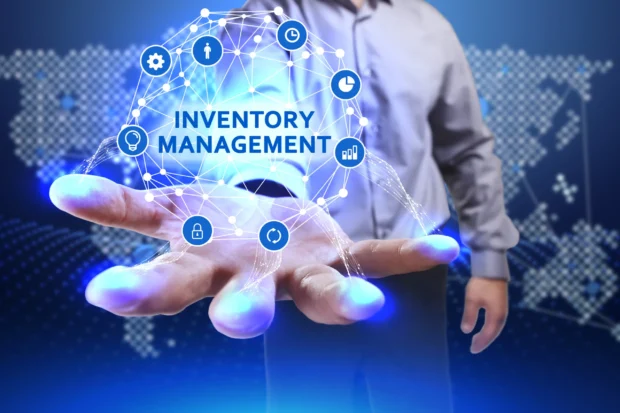 Artificial intelligence is being used at many quick service chains across the country. Take Starbucks and its AI aptly named Deep Brew. Deep Brew helps the company optimize their labor hours, individualize their customer experience, and manage their inventory.
Artificial Intelligence is even taking over the drive-thru. McDonalds' uses a host of technologies to optimize its menu boards depending on the time of day and the weather. The company also uses voice technology and conversational AI to take orders, helping customers speed through the line.
In the back-of-house, say goodbye to manual inventory counts, spreadsheets, and order books. Automation and AI can streamline many of the tedious, day-to-day aspects of running a busy kitchen. By working in conjunction with a POS system, smart technology can keep track of ingredients, manage shelf lives, forecast future needs, create reminders, order products, and even track product shipments.
Companies like Presto Automation can even catch mistakes in your kitchen before your servers or customers do. Working with computer vision and artificial intelligence, Presto scans your kitchen with a host of cameras and can provide tons of data on not just your food but also your employees. A bunch of big-name chains have partnered with Presto like McDonald's, Outback Steakhouse, Applebee's, Chili's, and others.
Automation Apocalypse?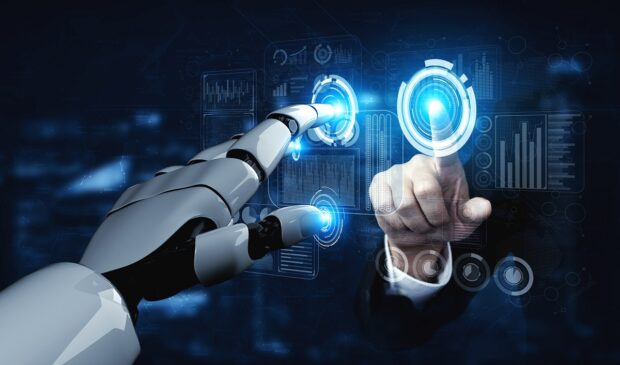 Well, is it finally here? Have the robots finally come for restaurant-industry jobs? For most restaurants, definitely not. For the multibillion dollar chains, maybe.
For the foreseeable future, the high-tech razzle-dazzle of android chefs and artificial intelligence is far beyond the grasp of most small business owners. It's an economy of scale issue. Unless you have very deep pockets, long hours, and very high volume, the return on investment just isn't there. I mean, if Chili's can't make robo servers work, then who can?
But those less flashy forms of automation–things like digital menus, online ordering, online payment processing, and QR codes–are the real future of the restaurant industry. For the most part, these technologies aren't replacing cooks and servers, they are making their jobs easier and making your restaurant more efficient, a win-win for everyone involved.