Do you sell on eBay? If so, you know that it can be a lot of work tracking your sales and the transactions that relate to sales, which are then entered into the bookkeeping. Wouldn't it be nice if there was an easy way to manage all your sales and inventory? We know that most of the sellers through these online selling services would like that. Luckily, there is – and that software is called accounting software.
Accounting software is designed to help you keep track of your finances when it comes to selling through eBay. It can also help you analyze your revenue and expenditure, which is very helpful when managing all sales to know which part needs to be changed. And, most importantly, it can help you optimize your selling strategies, which is great for anyone who runs an online business to sell through sales platforms like eBay.
If you're selling on eBay, using eBay seller accounting software is a must because that way you will facilitate your functioning completely. There are many reasons for this. For one, using accounting software can save time. You won't have to track all the sales figures by hand. Also, using accounting software can help you identify which areas of your business are performing better than others. This will allow you to focus your efforts on those areas, which will lead to improved results. Which software to choose? We talk more about the topic below when we also bring you more directions in which the use of software can help you. So let's see what we have prepared for you.
What are the best software solutions for eBay sellers?
Knowing the need to have everything in one place and to analyze and account for everything that happens with sales through eBay, we know how important it is to have software that can meet the needs of each of the buyers who are on this platform. Do you also need such a software solution? In that case, take a look at these few that we suggest today, which are considered to be one of the best. So let's see who they are.
1. Link My Books
If until now you have been looking for something that will be practical for you, and can save you time, but also cost you much less, in that case, you have been looking for the Link My Books software solution. What is this about? It is a very useful and integrated solution that helps a large number of sellers through the platforms of eBay, Shopify, Amazon, and many other sales services. Try it yourself, use it for a certain period, and see if this software can help you with accounting and sales.
2. Xero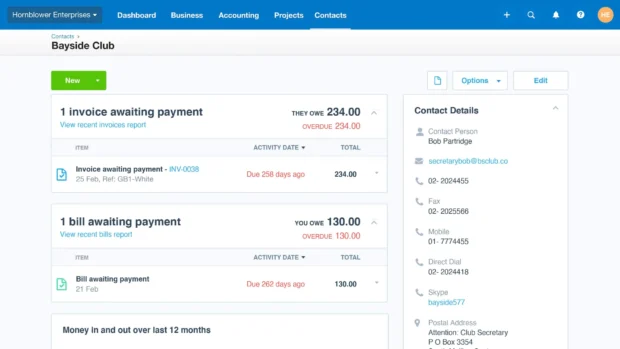 If you need something practical that can handle the volume of your work, then it's best to opt for something that can meet that. One such solution is Xero, a software that is designed for sellers who work with large volumes of products sold, a large number of transactions, and need fast accounting and sales calculations. So here's another solution that you might like, but it will cost you more because it allows you to do everything related to accounting through software.
3. Go Daddy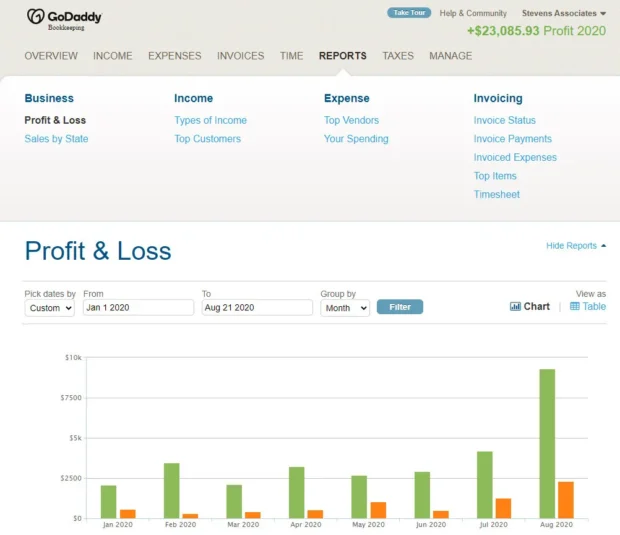 If you are a small business, that is, you are a beginner in selling through eBay or one of the other sales platforms, in that case, you need something that will not cost you too much, will give you everything you need, and will help to take care of all transactions in a simple way. One such software solution is Go Daddy, a platform that is beneficial for all beginners in selling through eBay, but also for all smaller businesses and startups that are part of the selling platforms. So give this solution a chance and try to handle all the accounting.
Now that you have all these suggestions, we are sure you are wondering why you need all these software and how they can help you. Find more about that in the sequel.
How will eBay selling accounting software make your life easier?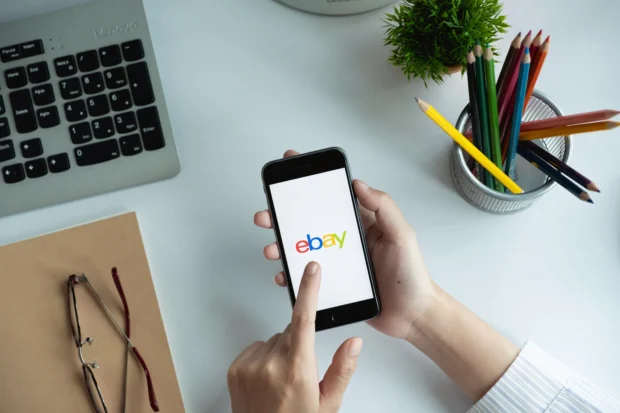 Are you wondering what the benefits would be and how you would make your life easier? Hmm, that might be a good question that we have an answer to. There are many benefits of using accounting software, and we bring you the three biggest benefits below.
eBay accounting software will help you keep track of transactions, updates, and your money flow – if something is good, then it is that these software solutions offer you the opportunity to see everything that happens with your selling business on eBay. You will have the opportunity to see everything that is happening in terms of transactions, that is: how many products you sold, how many buyers you had, at what price the products were sold, in which period you have the most sales, whether there is a drop in sales and many other things. This is helpful, so keep it in mind.
It can also help to organize your business and keep you organized online – if you want organization, but can't achieve it in any way, in that case, there is a solution. The solution for that is this accounting software that will allow you to organize your eBay sales business. That's what you need, so we think it's the right time for you to try this software and feel all the advantages that it brings you while running a business through eBay.
The software can also allow for different tax planning for small businesses like yours – do you think that keeping track of fees and planning all fees is slow and bad? In that case, we are sure that you haven't tried this software until now, which allows you to make timely planning, but also to distinguish all types of taxes that you should take into account. Take the opportunity, to use the time to try out some of this accounting software and improve your experience as an eBay seller.
Conclusion
It's the right time to make a change and get better organized when it comes to working from your eBay account and running your business for sale. It's time to start looking for the ideal accounting software that will give you what you need – organization and convenience.